Mackenzie Boyd-Clowes, Taylor Henrich will compete at Pyeongchang in February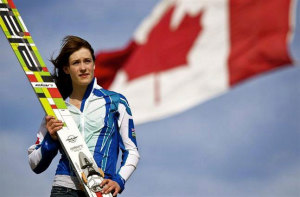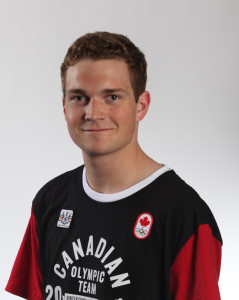 The Canadian Olympic Committee and Ski Jumping Canada on Wednesday announced that two athletes and a coach will head to Pyeongchang, South Korea to compete at the Olympics, which begin Feb. 9.
Mackenzie Boyd-Clowes, 26, will represent Canada on the men's side, while Taylor Henrich, 22, will compete in the women's individual event.
"I am so proud to once again have the opportunity to represent Canada at the Olympic Games. This is the culmination of all the hard work done in training, but every jump is worth it for the opportunity to wear the maple leaf in Korea," said Henrich.
The Calgary natives were selected based on their performances in World Cup and Grand Prix events between July 1, 2016 and Jan. 21.
Gregor Linsig of Banff, Alta., has been nominated as the coach.
Henrich will be going to her second Olympics as she participated in the debut of women's ski jumping at the 2014 Games., finishing 13th in the individual normal hill event.
In 2015, she became the first Canadian woman to win a World Cup ski jumping medal with her third-place finish in Oberstdorf, Germany.
Next month's Winter Games will be the third for Boyd-Clowes, who made his Olympic debut at Vancouver 2010.
The first Canadian ski jumper to ever fly beyond the 200-metre mark, he jumped his personal best 224m in 2016.
"It is always an honour to qualify to represent Canada at the Olympics. It is an amazing feeling to compete knowing that all of Canada is cheering you on," said Boyd-Clowes.