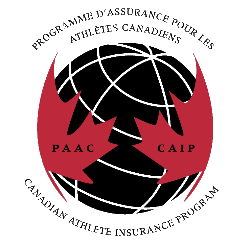 Registration for the International Competitors Card  with Ski Jumping Canada includes Athlete Insurance with the Canadian Athlete Insurance Program (CAIP) or the Sport Accident Insurance Policy (SAIP) is provided.
The following membership card should be carried with all CAIP members when travelling outside of Canada/Province and who have enrolled in the CAIP travel medical insurance.
CAIP BROCHURE AND SUMMARIES – AN EXPLANATION OF THE PROGRAM
CAIP Brochure – This brochure provides an overview of CAIP, eligibility, highlights, cost, details, etc.
CAIP Summary of Benefits – This is a summary only of the schedule of benefits for both the "In Canada" and "Travel Medical" insurance.
CAIP FORMS
Insurance Policy – Travel Medical Insurance    
CLAIM FORMS
Proof of Loss – Accidental Medical – Sports Insurance
Proof of Loss – Accidental Dental – Sports Insurance
Emergency Medical Claim Report – Out of Canada
Consent to collect, use and disclose personal information (Accident & Sickness)
Search
Whistler FIS CUP Day 1
Day 1 if the Whistler FIS CUP. Our Canadian Women taking the top 4 sport. Thanks to Mike Rae for his great video work.
Mackenzie Boyd-Clowes on the World Cup Circuit 2017
Follow Mackenzie as he represents Canada in the the World Cup ski jumping competitions around the globe.