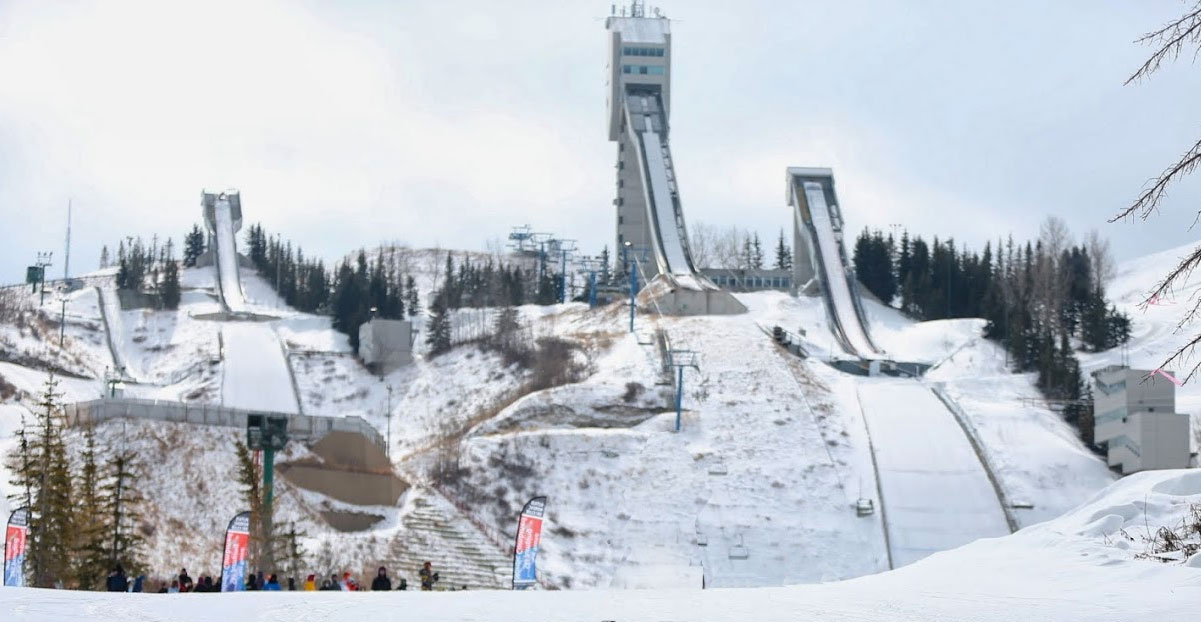 | | |
| --- | --- |
| Hill Size: | HS 95 |
| K-Point: | 89 m |
| Hill record: | 101.5 m  Christian Friberg  2012-01-03, NJ-NAM |
| Summer hill record: | 104.5 m  Isak Grimholm  2002-09-22, COC |
| Ladie's hill record: | 95.5 m Sarah Hendrickson   2012-01-02, NJ-NAM |
| Ladie's summer record: | 95.0 m  Juliane Seyfarth   2006-07-26, L-COC |
| Take-off length: | 6 m |
| Take-off angle: | 10.75° |
| Landing angle: | 37° |
| Conversions: | 2005/2006, 2013 |
| | |
| --- | --- |
| Hill Size: | HS 67 |
| K-Point: | 63 m |
| Hill record: | 71.0 m  Andrew Osadetz |
| | |
| --- | --- |
| Year of construction: | 1986 |
| Further jumps: | K38, K13 |
| Status: | operating |
| Plastic matting: | yes |
| Ski club: | Altius Nordic SC |
Canada Olympic Park is located in the city of Calgary in the province of Alberta. The facility constructed 5 jumps for the 1988 Olympic Winter Games. Of the 5 jumps 4 are still in use on a year round daily basis. These include K89, K60, K38, K18. Plastic landings were added in 2005-2006 to facilitate summer training and competitions. In 2013 a refrigerated track system was added to the K89 and the inrun re-profiled to meet international competition regulations.
Search
Mackenzie Boyd-Clowes on the World Cup Circuit 2017
Follow Mackenzie as he represents Canada in the the World Cup ski jumping competitions around the globe.